1
How to use our extension
iCloud Dashboard
Welcome to iCloud Dashboard
---
Thank you for installing and using our extension
---
Features:
✔️ Simple and Fast
✔️ Access iCloud from your browser
Tutorial:
Install the Extension
After installing the extension, click on the icon on the toolbar.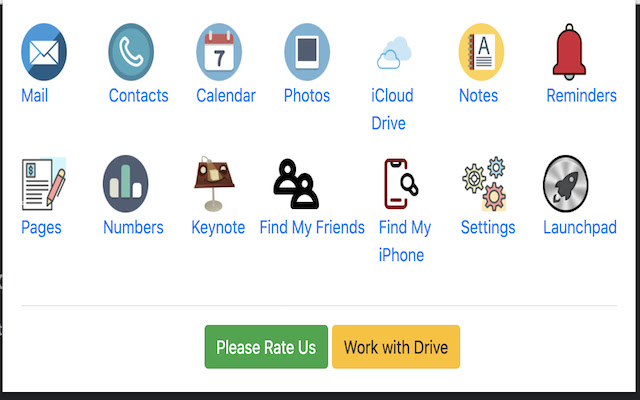 ---
Access all of your favorite apps while you're surfing the Internet. This dashboard is simple in design and grants you access to iCloud no matter where you are. Try installing our extension today and access your iCloud dashboard with one click.
This extension is useful for consumers who buy Apple products as you can have instant access to the various different Apple services with the click of a button.